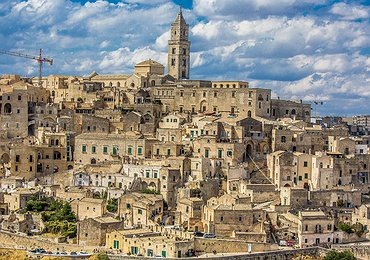 News From Russia with Love
Published: Oct. 11, 2021
James Bond is back in action this week, with the last movie of the Daniel Craig saga, in No Time To Die. Of course no spoilers will be provided, although it is a pleasure to point for the movie aficionados that enjoy visiting the picturesque places of the movie, that Italy was well represented, with part of the 25th installment of the series being recorded in the Unesco's World Heritage rock city of Matera, Basilicata.
The late Sean Connery also had his adventures as 007 in Italy, in Venice specifically in the movie From Russia with Love. Perhaps Mr. President Putin is also a fan of the Ian Fleming creation and decided to send a love message to Europe precisely this week by offering to pump more gas, alleviating the current spot price pressures present in the markets.

But of course a good action movie can't have only one thrilling scene. American and Chinese senior representatives had a constructive meeting in Zurich, a first since a long time. Still connected to the US, republican Senators broke the filibuster to vote the approval of a short-term increase to the federal debt ceiling. In Europe however the German real estate market has just moved to the Act 2 of the movie, confrontation. By Wednesday a short investor brought public its short-thesis on the German Real Estate giant Adler Group. The company already denied the accusations and is preparing the full reply to the short-thesis.