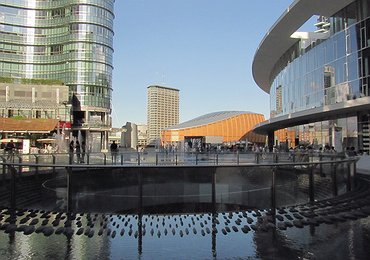 VER CAPITAL INVESTOR MEETING 2018
From Nov. 27, 2018 - at 10:30 a.m. to Nov. 27, 2018 - at 2:30 p.m.
Location: UNICREDIT PAVILLION, PIAZZA GAE AULENTI 10, MILANO
Ver Capital will hold its annual Investor Meeting on Tuesday 27th November 2018 starting at 10:30am at the Unicredit Pavillion in Milan.
The event will include a roundtable discussion on the topic: "Fintech - the distruption of the traditional channels in the Asset Managment and Working Capital industry ". The meeting will continue with a presentation of Ver Capital views for the forthcoming year on our relevant markets.
The conference will be followed by a buffet lunch.
RSVP before 16th November at aerdos@vercapitalsgr.it