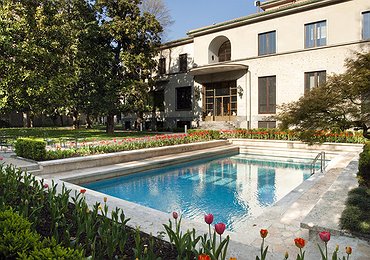 Ver Capital Investor Meeting
From Oct. 26, 2016 - at 10:30 a.m. to Oct. 26, 2016 - at 2 p.m.
Location: Villa Necchi Campiglio, Via Mozart 14, Milano
Ver Capital will hold its annual Investor Meeting on Wednesday 26th October starting at 10:30am at Villa Necchi Campiglio in Milan.
The event will include a roundtable discussion on the topic: Geopolitical Crises and Financial Markets; EU and Russia, Middle-East and Maghreb. The meeting will continue with a presentation of the funds under management.
The conference will be followed by a lunch buffet.