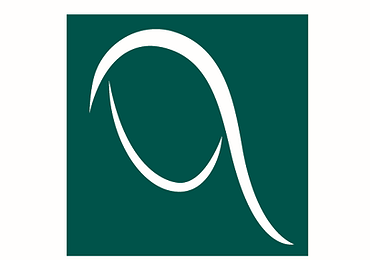 June 22 - 12+1 Angry Men
Published: June 22, 2021
12+1 Angry Men
12 Angry Men, considered one of the best American movies ever, tells the story of a jury composed by 12 men in charge of deciding whether or not an 18-year-old Hispanic boy is guilty of first-degree murder. At first, the evidence seems convincing, then they realize they were about to sentence an innocent person.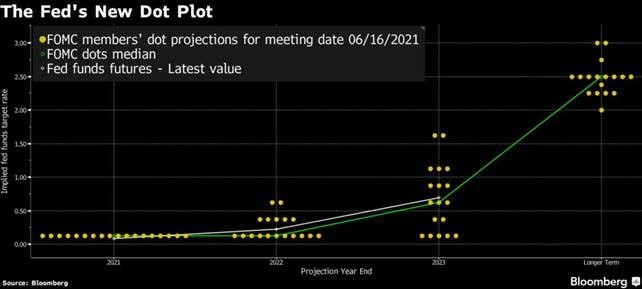 The hawkish move on Wednesday represented by the "dot plot" of interest rate projections showed that 13 FOMC participants expect a rate hike by end-2023. As in the movie, FOMC participants are convinced by evidence of latest data regarding inflation (see below). As a result risky assets ended last week lower as risk sentiment weakened following an unexpectedly hawkish FOMC meeting. Tech stocks outperformed value stocks as the rotation from growth to value reversed last week.
We will see this week the second part of the movie given that eleven FOMC participants are set to speak, including J. Powell. It will be important to discover whether the participants are going to confirm or sweeten the narrative for the markets.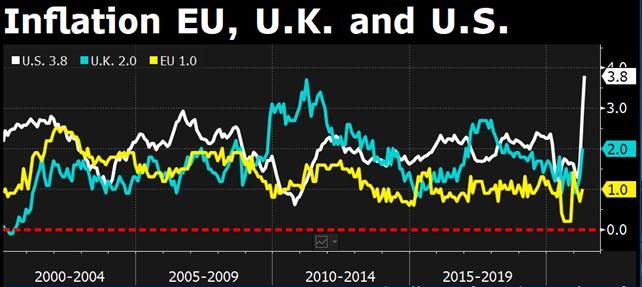 The unexpected hawkish stance drove the belly of the curve higher while the end part remains basically unchanged. The flattening of the curve signals an earlier beginning to hiking cycle and markets are interpreting that as a earlier but narrower cycle.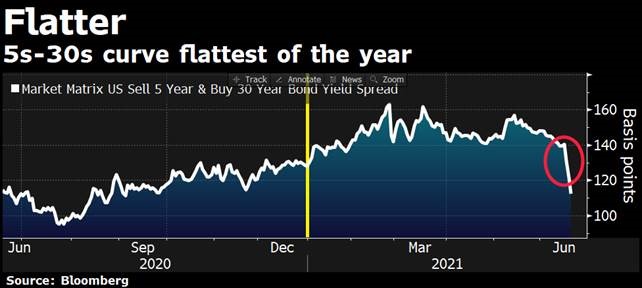 In Europe, the topic looks far away from ECB table at the moment. Draghi, who sometimes seems to talk as the ECB president asked for more stimulus in order to return to pre covid levels.
Given the current market conditions we particularly like a combination of short duration HY names and At1 that have shown in higher inflation expectation environments the ability to outperform the market. So, European angry (read hawkish) men need to wait for a while since last week endemic IG recovery looks like to be a temporary one.