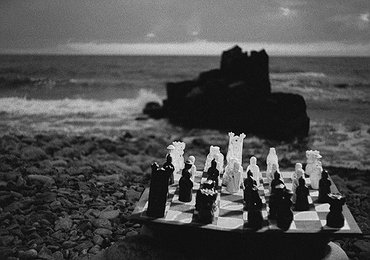 King's Game
Published: Oct. 4, 2021
The current form of the game of chess emerged in Southern Europe during the second half of the 15th century. In the middle ages and during the Renaissance it was used to teach war strategy and was dubbed the "King's Game". This week the Champions Chess Tours Finals started, and as of Thursday, Magnus Carlsen is leading the day 5 of the tournament. In his first game of the day as a white piece, he used the Catalan opening, which is a combination of one of his favorite openings, the Queen's Gambit, with the Réti opening.
Economists invest substantial time analyzing and strategizing for when a black swan will come by. This month however, investors were paying attention to other beings of the animal kingdom, the blue donkey and the red elephant. Both political symbols, the blue donkey representing the Democratic Party and the red elephant representing the Republican party, were popularized by the same cartoonist, Thomas Nast, who also created the modern version of Santa Claus and also popularized the Uncle Sam fictional character who personifies the US Government. These animal spirits played a three player speed chess during the whole September; sitting at the table the moderate democrats, the progressives and the republicans. Two important votes were in play, the social spending package and the infrastructure bill. As the clock was reaching closer to the end time of October the 18th, the republican senate propose to pass a resolution to postpone the government shutdown to the December 3rd, providing more time to an orderly negotiation to take place.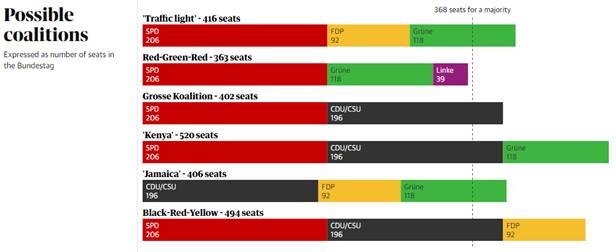 The Guardian: German election 2021: full results and analysis
In this side of the Atlantic, we had more of a game of colors rather than of animals. Germany elected its federal parliament and now the parties with most votes negotiate different colored coalitions to form the next government. Overall the credit markets (High Yield and High Grade) closed the week with negative performance. The fiscal/political events certainly increased volatility, however none of these drivers impacted the credit quality of the assets of the European bond market.