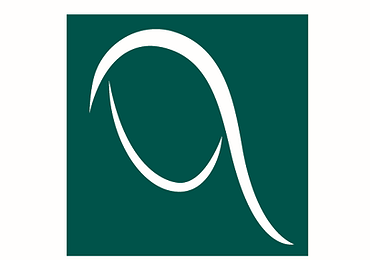 Loans Update - May 31
Published: May 31, 2021
Loans Update - A Natural Hedge vs Inflation
European Leveraged Loan Index (ELLI) has returned 0.38% so far in May and 2.63% year to date. With May, the market is registering fourteen positive monthly returns in a row since March 2020, confirming its low volatility.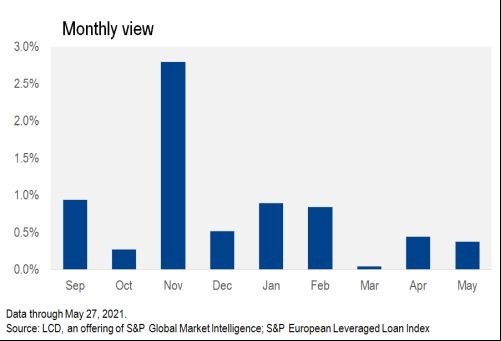 With about €63 billion of new issuances to date, for the leverage loan market 2021 is on track to be one the busiest years since 2007. The market is supporting the steady flow of new transactions and consequently terms in the European leveraged loan market has remained stable in May, with an average spread over Euribor of 375 bps. Forward calendar is rich and is expected to be supported by the 50+ CLOs in the warehousing phase.
Average first lien net leverage has remained pretty stable during last months, while the average debt size has increased, testifying the good health of the EU loan market.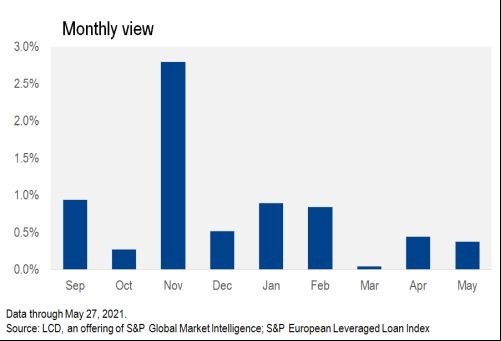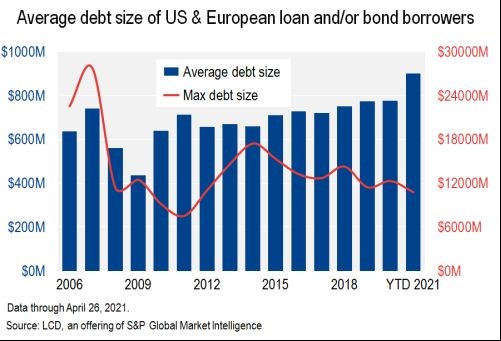 It is also worth noticing that loans represent a natural hedge against inflation as an asset class: in fact it is expected to benefit from possible interest rates increases, thanks to its floating rate nature.