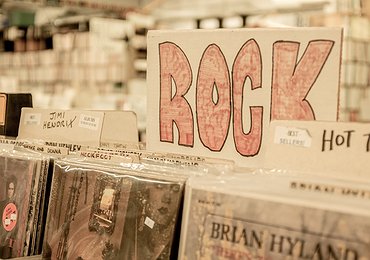 "Rock" ochet
Published: Nov. 3, 2021
Just a few years ago in 2016, the Italian rock band Måneskin (whose name is Danish means "moonlight"), was formed in Rome by a group of high schoolers. In the first year the group found in the streets of Rome their stage to shine, however their story quickly changed after participating in an Italian music television show. Even though the group finished in second place, the public elevated the group to cult winners making many of their songs reach top 10 in the singles chart.

One of these hot songs was Beggin'. The music was composed by Bob Guadio and Peggy Farina, and was firstly popularized by the mythical Frankie Valley and The Four Seasons in 1967, then the song reached popularity again in 1968 with the Timebox interpretation, in 1974 with the Dutch band Shocking Blue cover instead, and in 2007 with the Norwegian hip-hop Madcon remake. Although the song is already historically iconic, the Måneskin interpretation brought the song to uncharted highs, reaching No. 1 on Billboard's Rock Streaming Song chart and No.1 on Spotify Chat July the 29th. The impact can also be measured by the internet interest trends as can be seen above.

Last week and this week the monetary policy enthusiast will be entertained by the many remakes of the Inflation is only temporary speeches and also of the tapering schedule plans. For both the BCE and the RBA (Australian Central Bank), the message was interpreted by the markets as a hawkish QE schedule and higher possibility of rate hike already in 2022 as can be seen by the above graph. However, in both instances members of the central banks reaffirmed that they see no rate hike in 2022. Meanwhile equity and credit markets started the week in a positive tone after receiving the previously mentioned clarification and waiting the next star up on the stage, which will be the Fed Chair Jay Powell, who is scheduled to provide the tapering guidance on Wednesday 03rd of November.