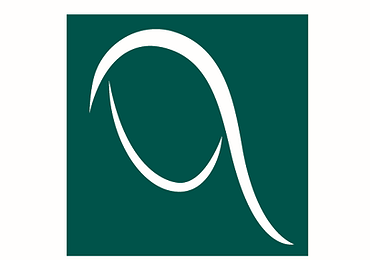 VER CAPITAL FLASH NEWS € HY 17 May 2019
Published: May 17, 2019
"The supreme art of war is to subdue the enemy without fighting." Sun Tzu
Who knows if Trump ever read The Art of war. Market doesn't think so and it looks like both U.S. and China have underestimated the strength of the other's position and willingness to give up. As a result, the major American equity index lost more than 4% in one week and half after the notorious tweet.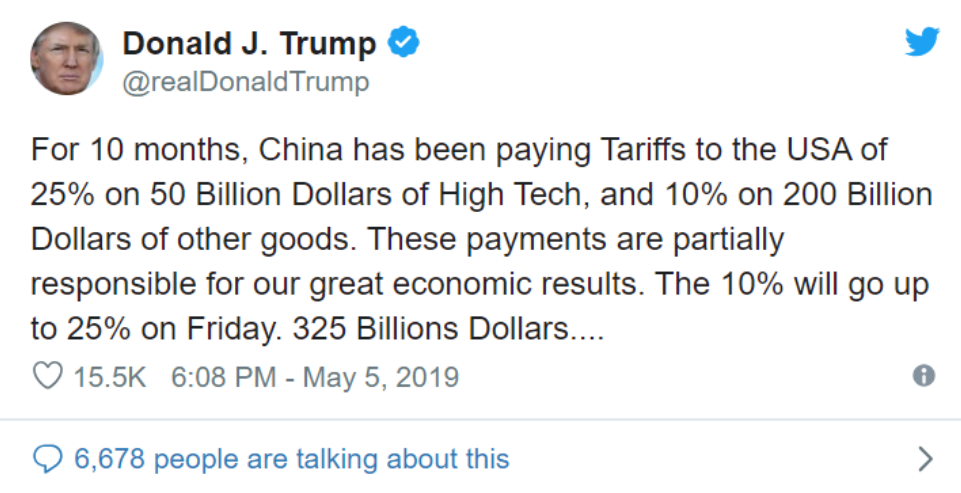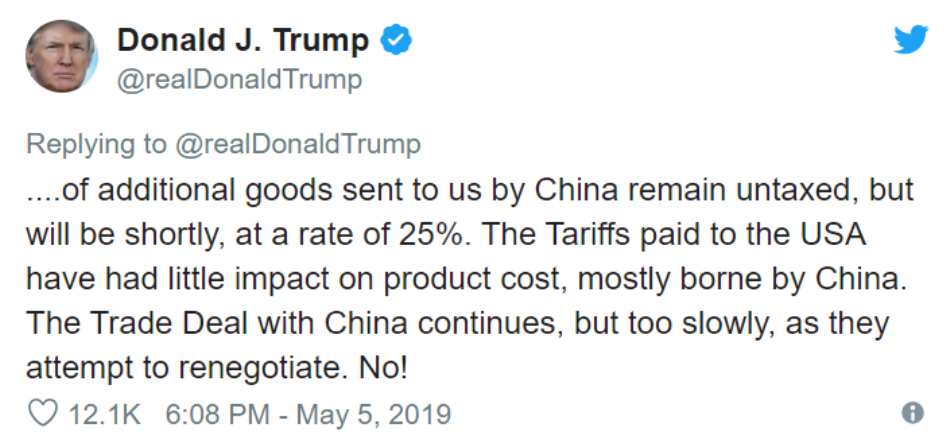 Vice versa Govies surged and the Germany's 10-year yield, for example, dipped six basis points to -0.13%, the lowest in more than two years. The 1st quarter of 2019 was characterised by absence of volatility and markets priced in a positive outcome from US – China talks. If the trade war should escalate further it could create a shock in supply or generate lack of confidence on the demand side. It is difficult to understand which one could prevail and the following FED response. Most of the market players are expecting a wait and see approach by the FED maintaining, in the short term, unchanged levels of current interest rates.
Inflation and growth data are forcing ECB to put on hold its normalization process and the new TLTRO programme, which aims to provide banks with "stable and dependable funding", further confirms the low interest rate environment.
We expect this uncertainty will continue with European elections that are particularly important not only because of the current political puzzle but also because the new President of both the European Parliament and ECB will be appointed.
Similarly to Equity, although much less intense, trade war escalation affected US and EUR HY markets and pushing the respective average spreads to 4.10 and 3.96% from 3.57 and 3.5 of one month ago. We see this as buying opportunity since although a continuous period of commercial war between the two superpowers clearly affects global growth and more specifically the European one. We think this context is more as an issue for equity investors than for debt holder of large enterprises.
Even if we expect some volatility in the market in the short term, we don't see Trump engaging in self-harming war ahead of 2020 election. Furthermore, notwithstanding the strong correlation between US and EU markets, the European economy features low unemployment, low inflation and therefore interest rates, we think corporate bonds and more specifically, the HY asset class is still attractive.
Our Ver Capital Credit Fund (LU0862793717) with an YTM of 5.73 and a duration of 2.6 is well positioned to reap the benefits of a prolonged period of low interest rates in Europe with solid issuers fundamentals.