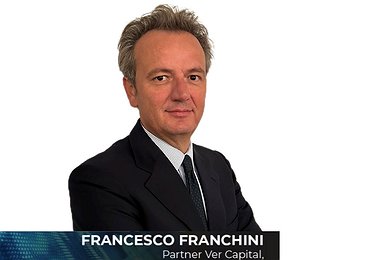 VER CAPITAL AT PRIVATE CAPITAL OF IL SOLE 24 ORE
Published: Nov. 17, 2022
Francesco Franchini, partner of Ver Capital SGR and head of Private Debt, spoke today at "Private Capital", an event organized by Il Sole 24 Ore, to talk about Private Debt and its future prospects.
Franchini, recalling that Ver Capital manages the largest Italian fund in the sector, Ver Capital Credit Partners SMEs VII with a total resource of 310 million euros, explained that Private Debt can be useful for companies both to finance the ordinary development - in a complementary way to the banking channel - and for operations of an extraordinary nature such as acquisitions or processes of reorganization of the corporate shareholder structure.
Ver Capital's view for 2023 is positive, forecasting further development of the private debt asset class.
Franchini also mentioned as a further evolution of the private debt market, also funds focused on specific areas of the capital structure, such as for example the new Ver Capital fund dedicated to trade credits.